7 May 2010
by R.A. Porter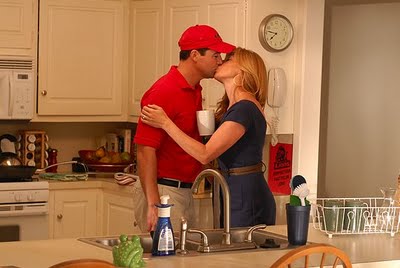 Welcome back, Coach!
I have very little and very much to say about this beautiful season four premiere. Let's see whether my talky or taciturn side wins, shall we?
When we left Dillon, Coach had been screwed out of his position by Joe McCoy's machinations,1 banished to the newly reopened East Dillon High as both consolation and punishment. Despite promises of large state grants to both schools, the best talent and lion's share of the money have been diverted to Dillon.
I'm sure in his eyes, Coach hoisted himself on his own petard by ignoring precious, perfect JD. [↩]