4 March 2010
by R.A. Porter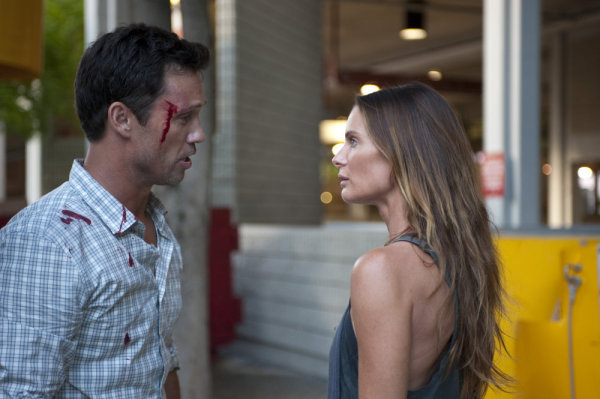 Over the last three years, Michael Westen has faced his demons, ghosts from his past, and – in Victor – a cautionary tale of his own future. In tonight's season finale he meets something far worse: himself.
The monster whose crimes fill Michael's burn notice has been locked in a dark hole, stripped of his freedom and the credit for his evil acts while Michael has roamed Miami. Simon's life's work is Michael's burden. And Simon wants it all back. To that end he spent millions, double-crossed Gilroy, and broke into the bright light of South Florida to force Michael's hand.
Guest star Garret Dillahunt brings his usual creepiness to Simon, and by moving with dancer's grace and standing straight as a statue of Lenin, he imbues Simon with a definite Michael Westen-ness. This monster, more than Victor or Dead Larry or Brennan, is what much of the world sees when it sees Michael.